The main exhibit in this room is a typical trench of The Western Front. The display cases contain personal items and captured weapons from the 'Great War for Civilisation'.
The trench is 8ft deep and only wide enough to allow a person to pass along it behind the firers. Have a look through the home made periscope to see what 'no mans land' looked like.  Take a peep at an officer having a camp bath.
Find out about the exploits of the Cheshire Regiment's 38 Battalions and the Cheshire Yeomanry in places as far flung as France and Flanders, Gallipoli, Salonika, Palestine, Mesopotamia and Italy.
Another display case tells the stories of the 2 men, Private 'Todger' Jones and Lieutenant Hugh Colvin who were each to win a Victoria Cross during the conflict. Both were lucky men to survive the war.
A Maxim gun mounted on its carriage is also on display. Machine guns and ever more accurate artillery fire were the deadliest weapons of the war.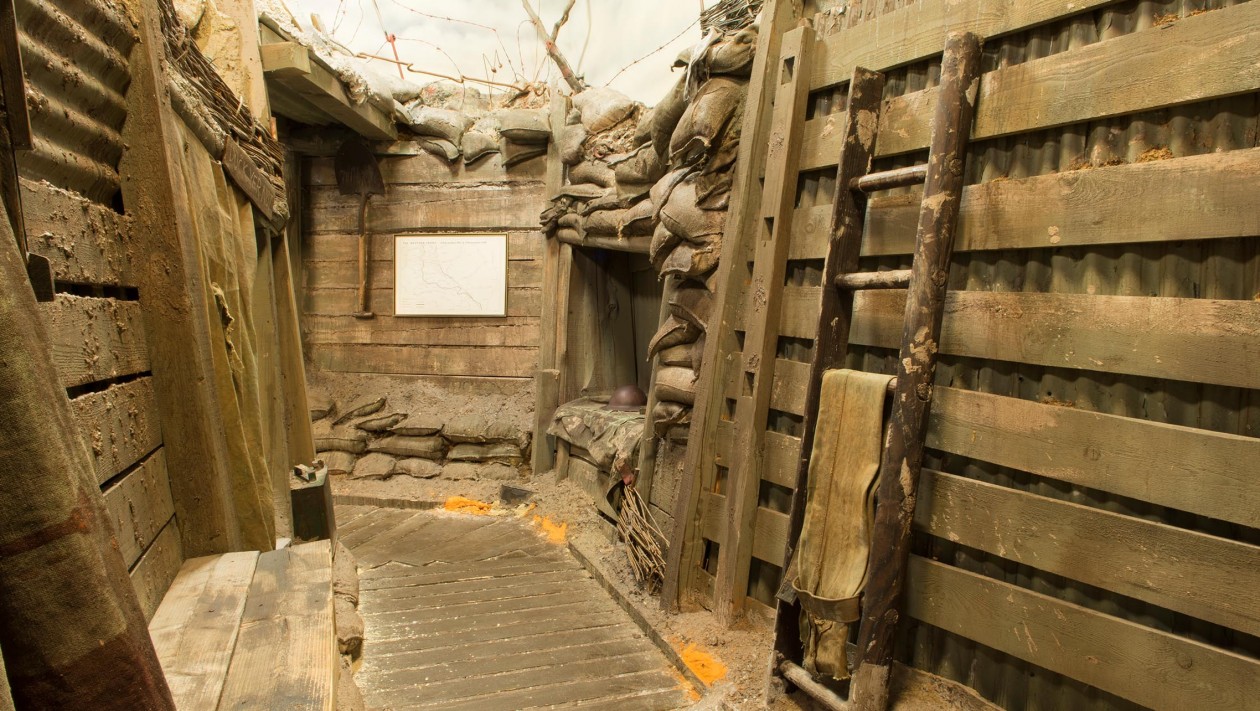 Leaving the trench is an area dedicated to remembrance. Stop to consider the sacrifice involved to give us who are still here a new chance. Over 8000 men from the Cheshire Regiment were killed in the Great War and another 715 in World War II, a very different kind of war.